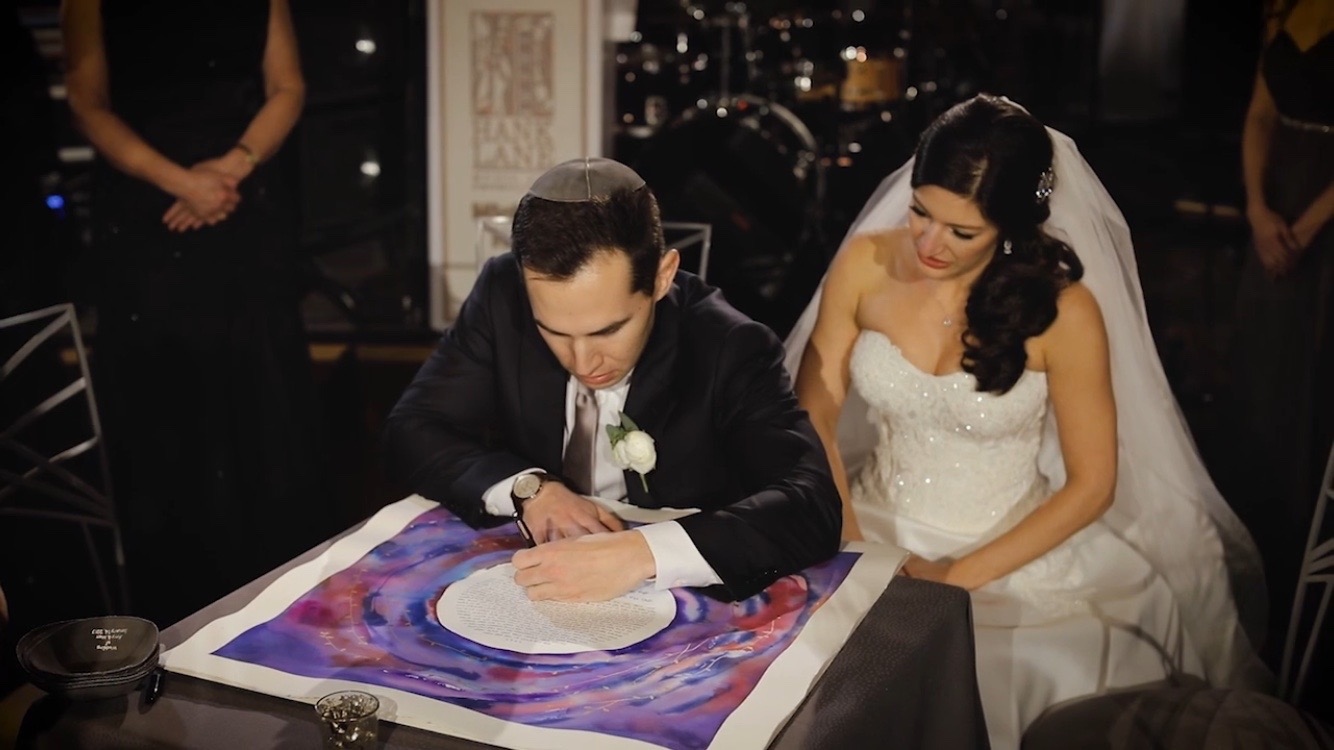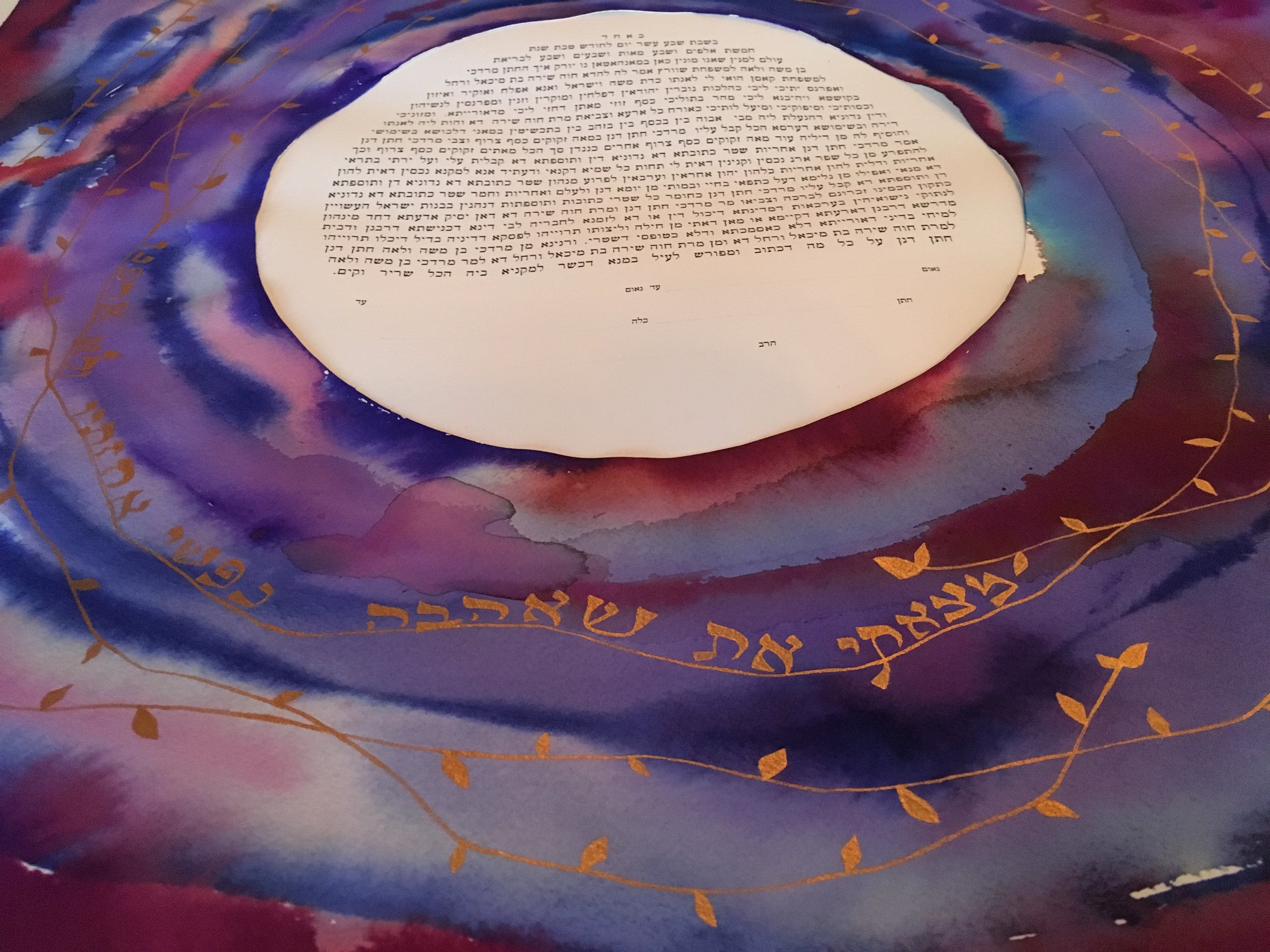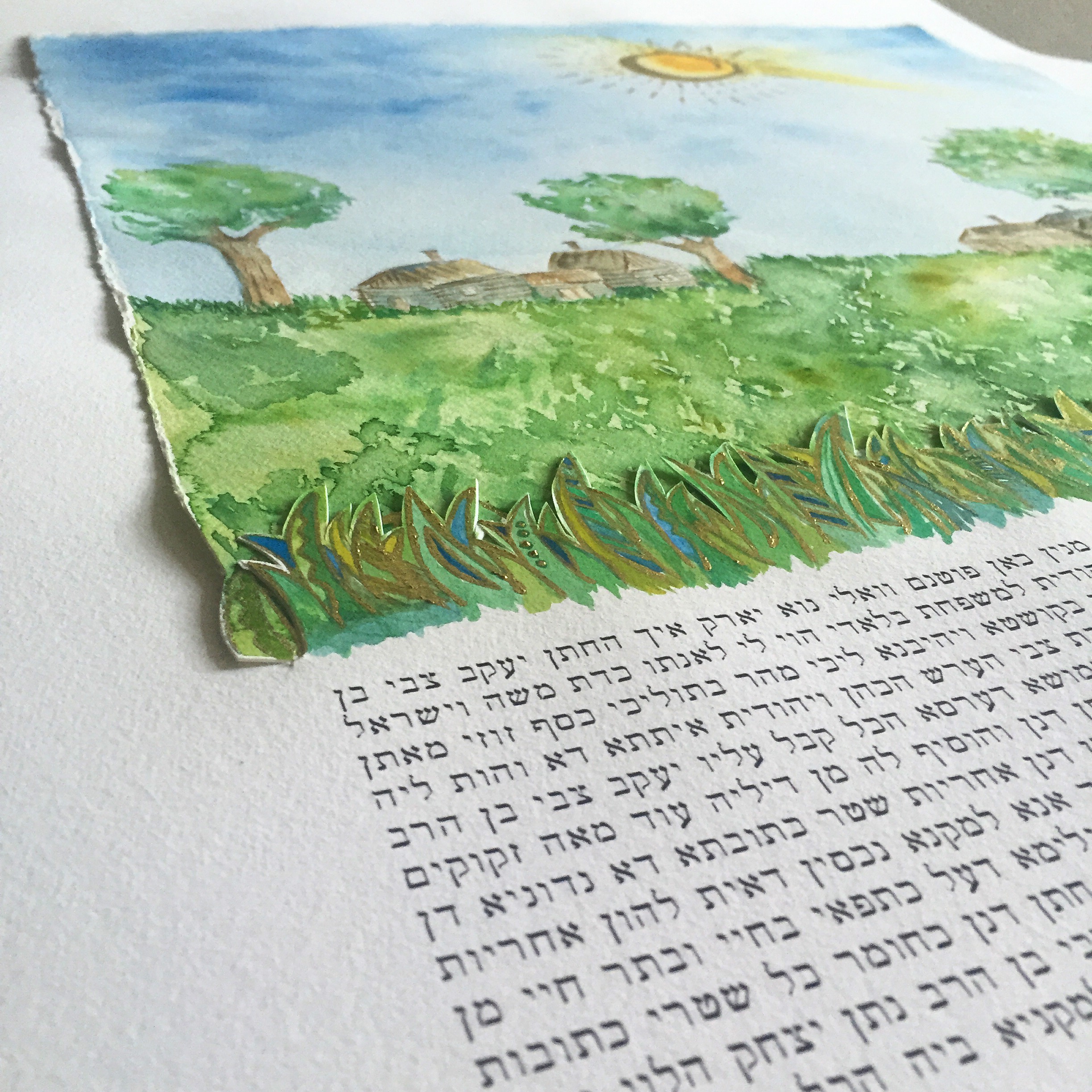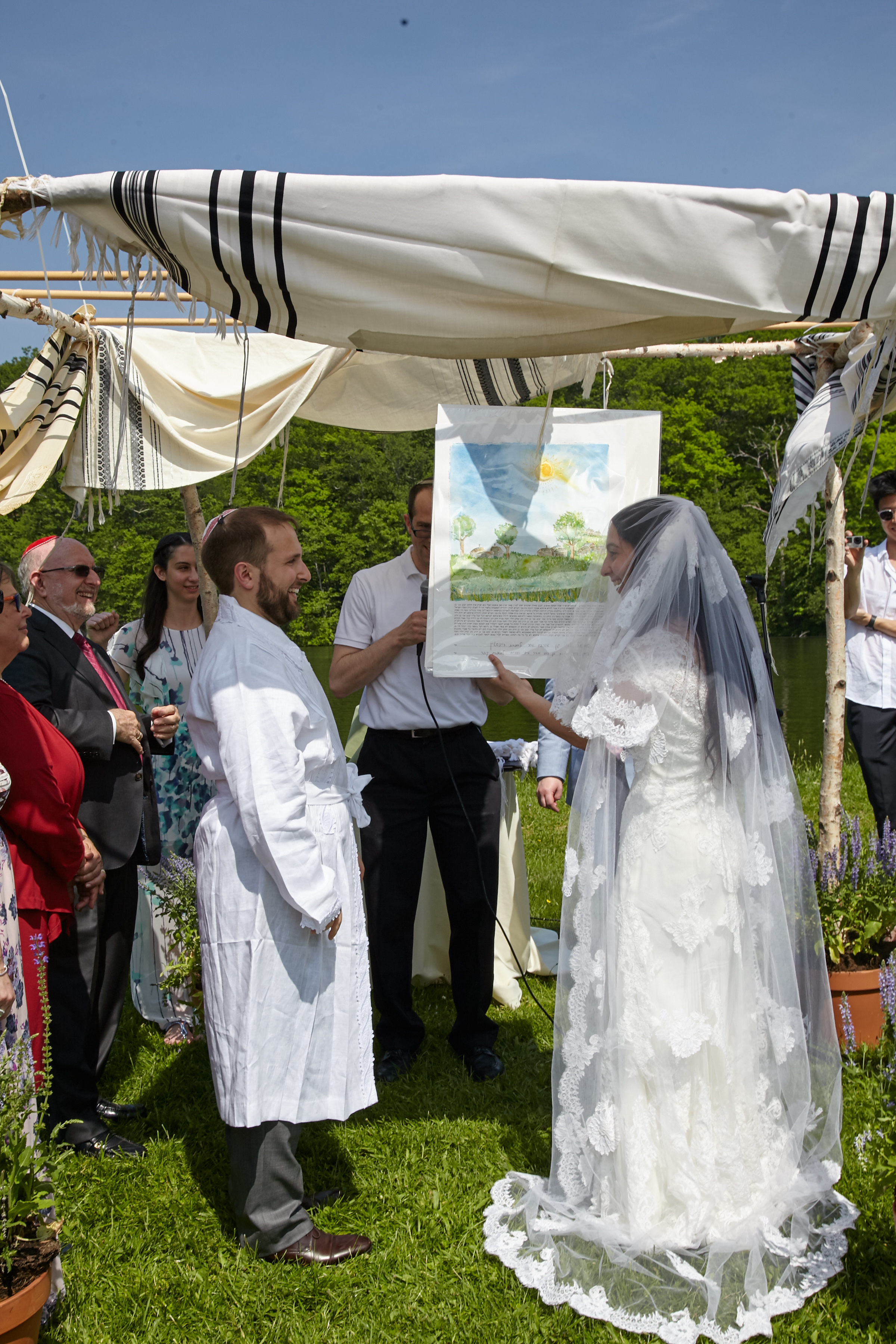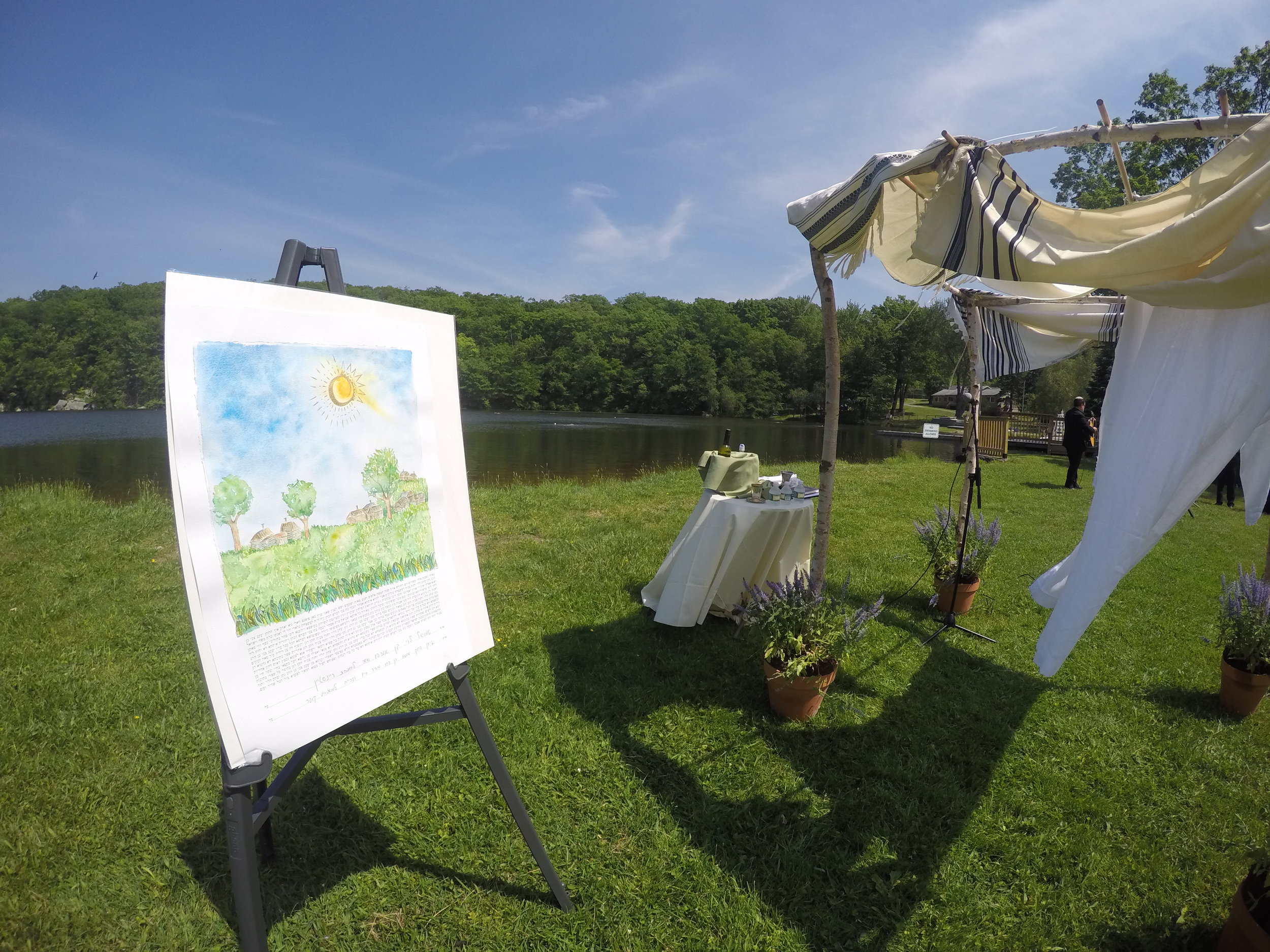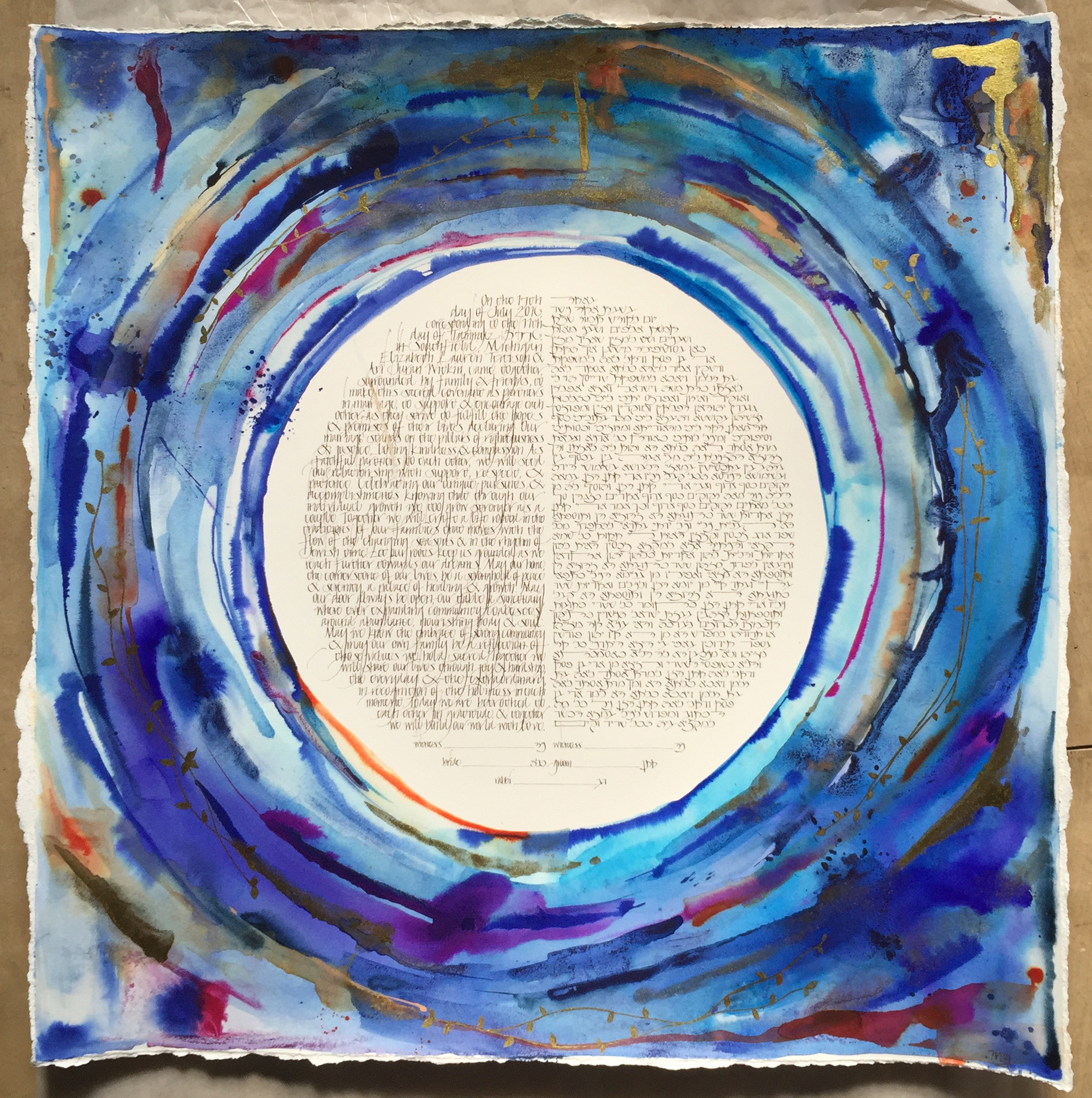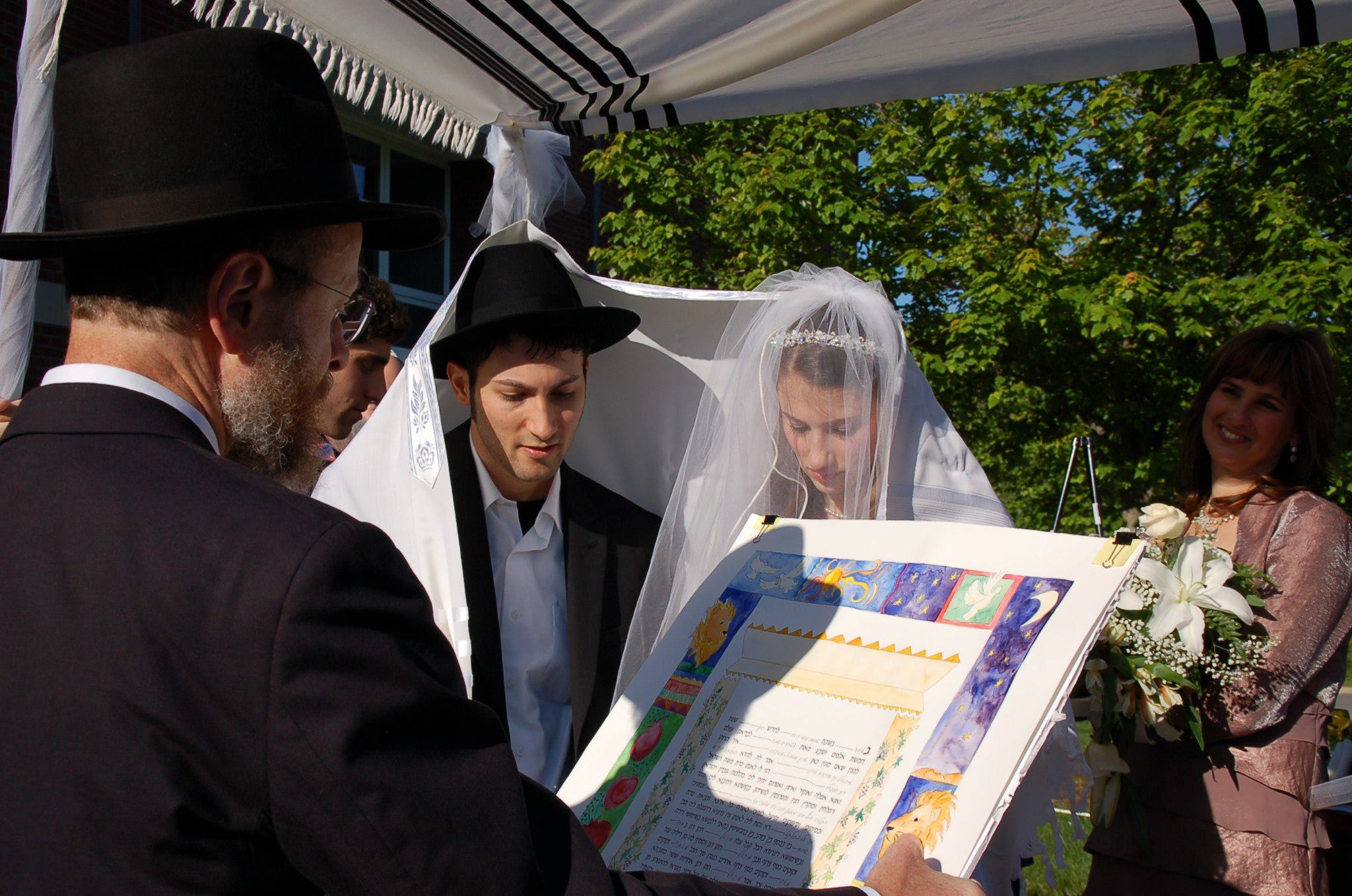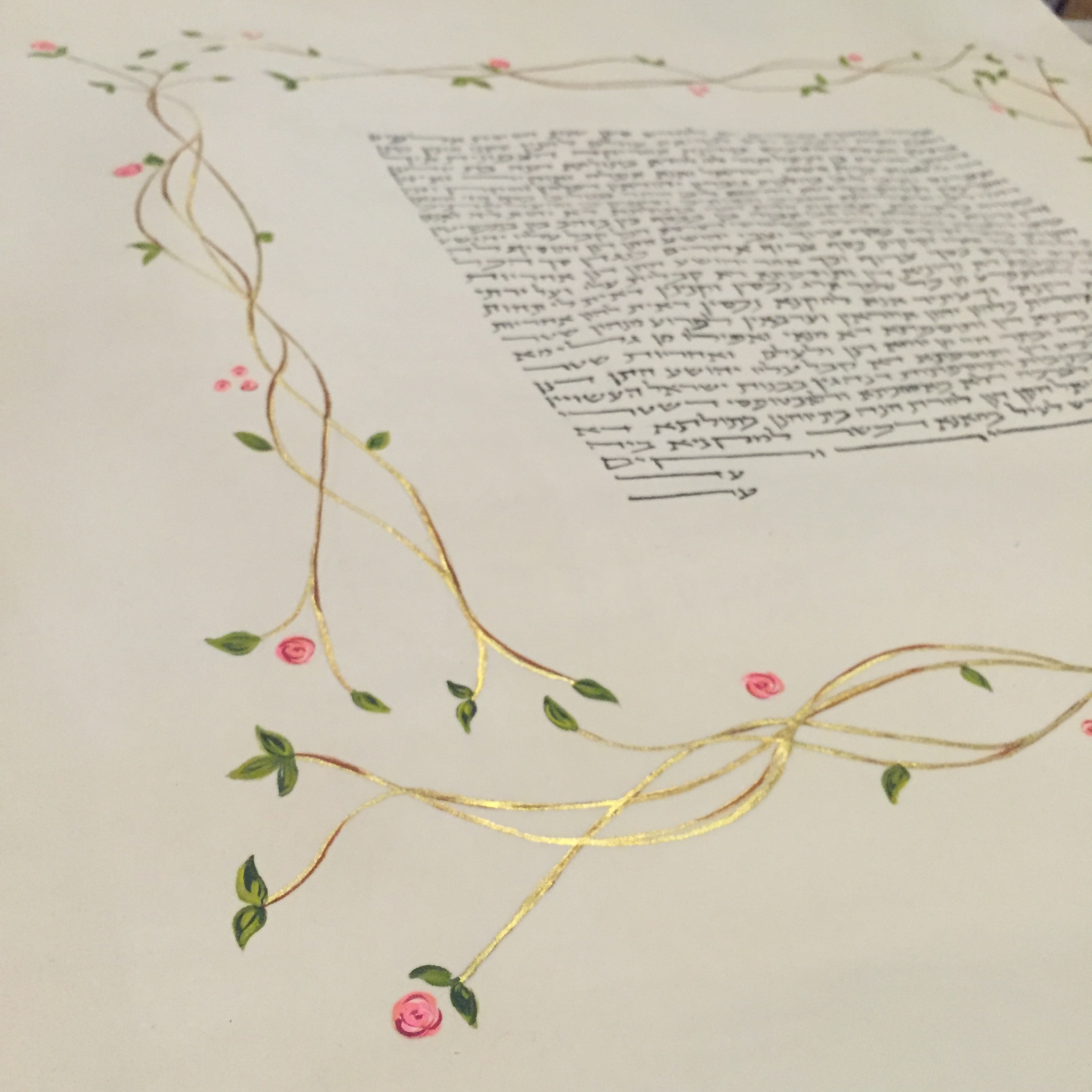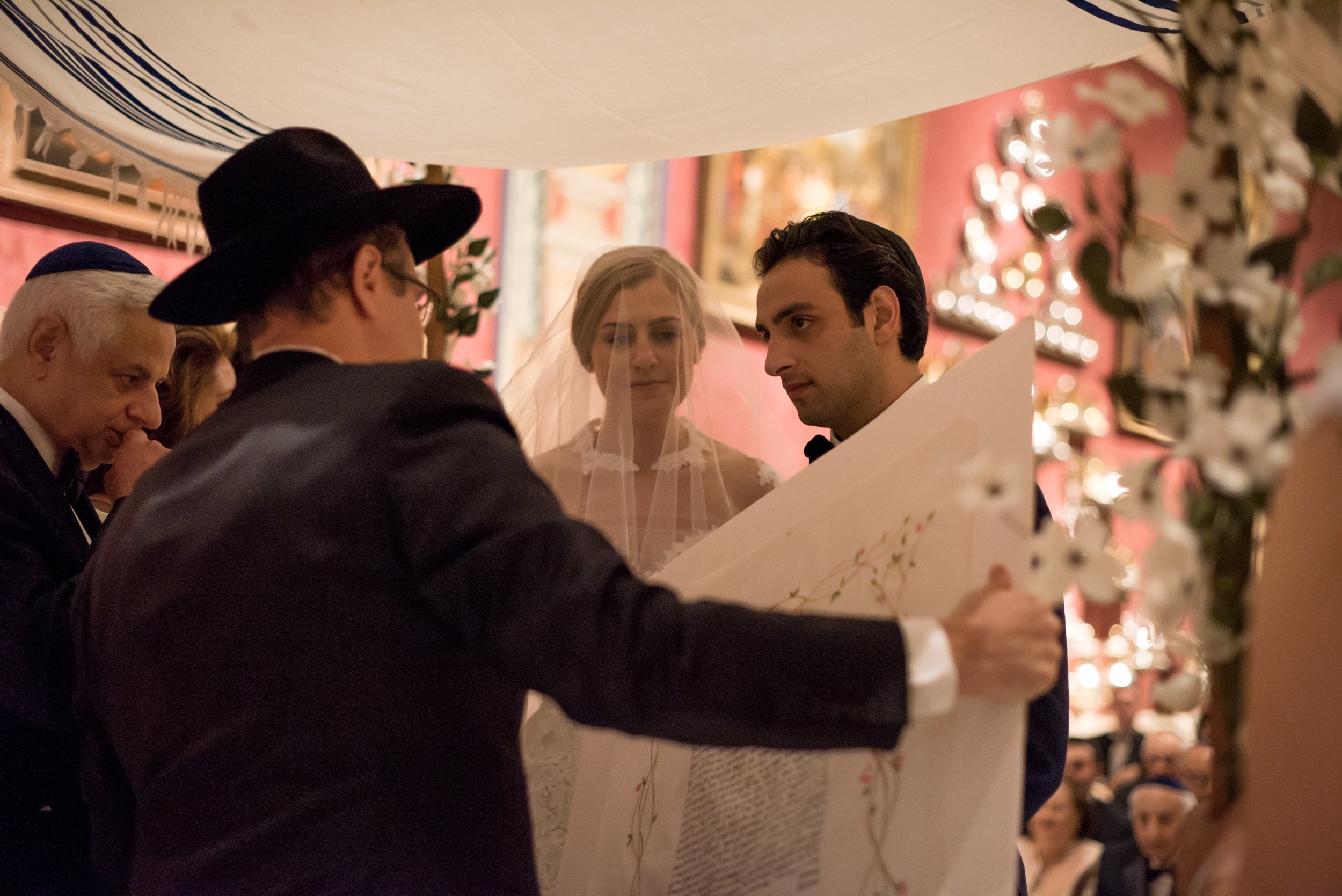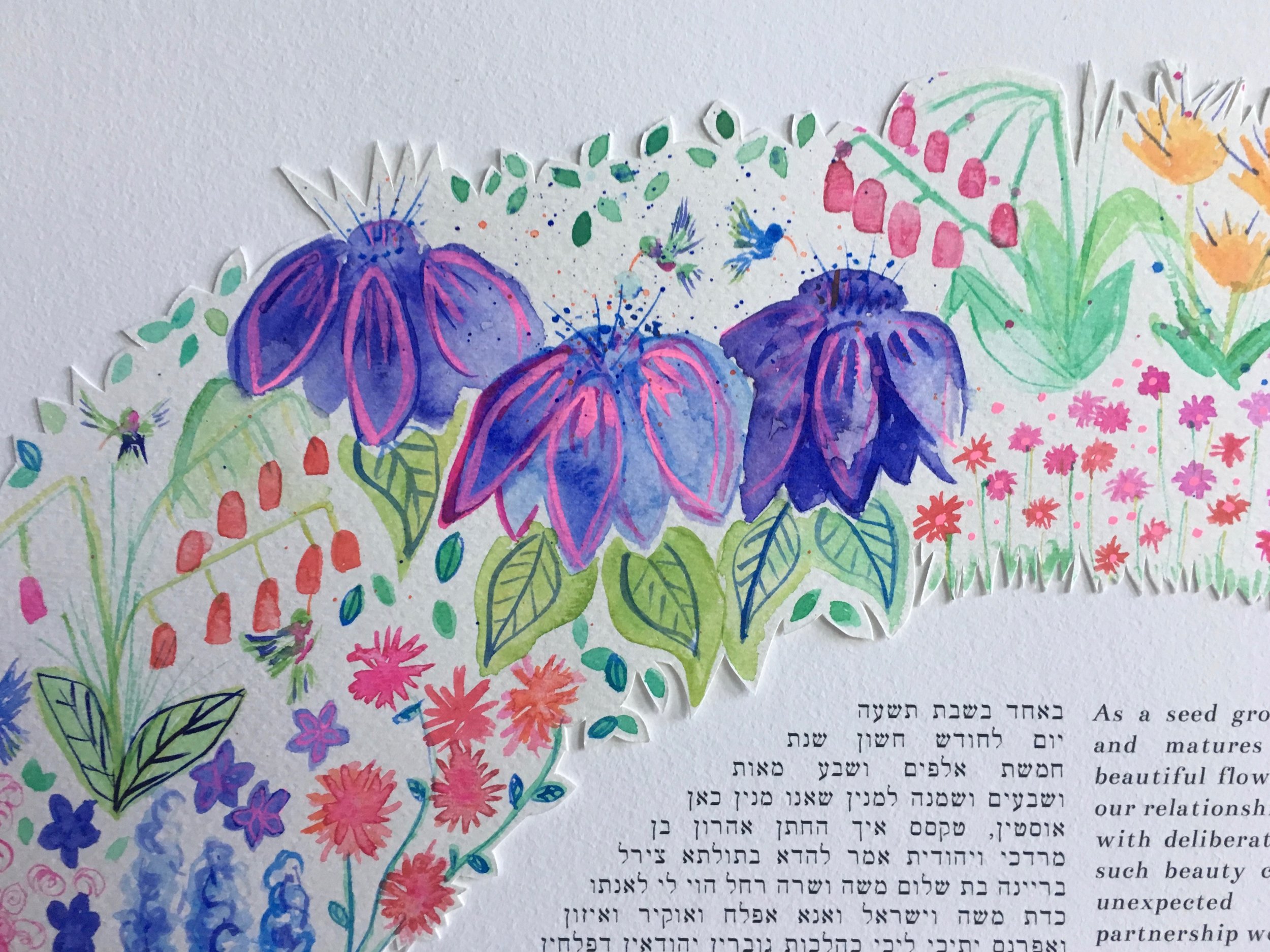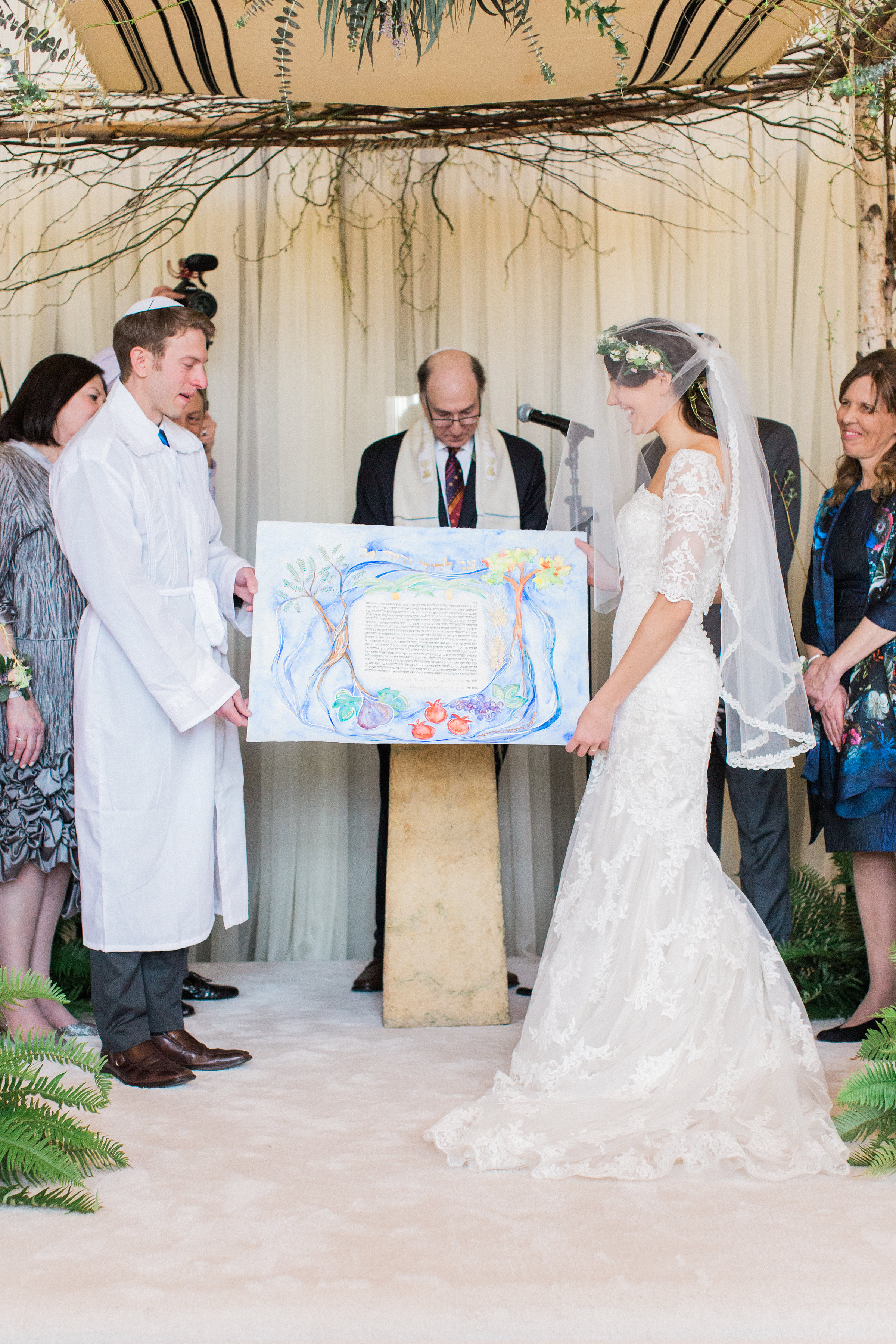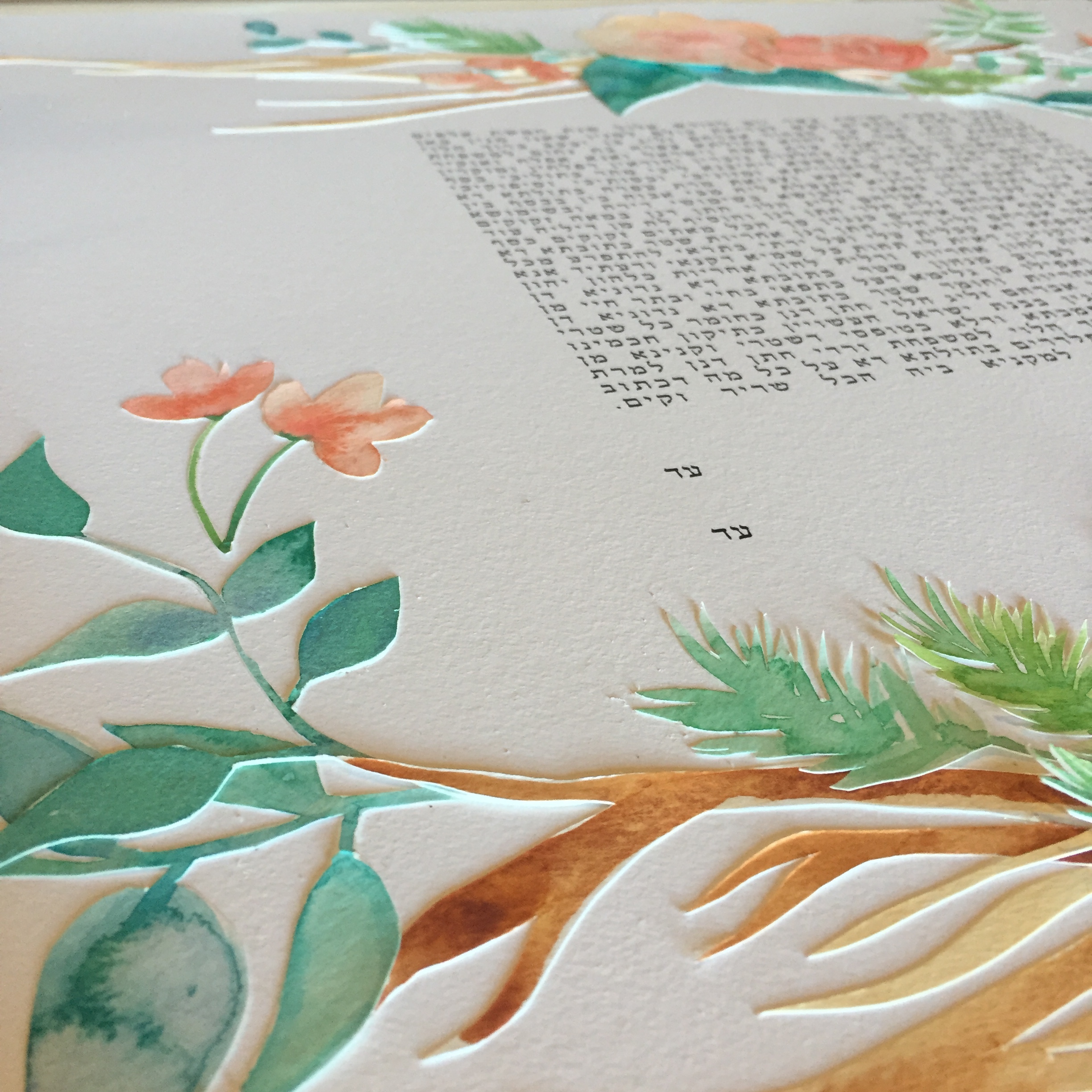 Custom ketubah process
5 easy steps to creating your perfect ketubah!
1. Fill out the custom ketubah form. This will help guide me to understanding your vision for your ketubah. It can also help get your creative juices flowing if you're not exactly sure what you're looking for.
2. Let's talk! I'll reach out to schedule your ketubah design consultation within 24 business hours of receiving your custom ketubah form. In our conversation we'll discuss your vision for your ketubah: your ideas + design preferences (colors, size, themes etc) and ketubah text options.
3. Payment. An invoice will be emailed to you within 48 business hours after your ketubah design consultation. A 50% deposit (with remainder to be paid before delivery of Ketubah) is required before proceeding to the sketching phase. I cannot move forward with your ketubah until payment has been received.
4. Design. The creative process includes a round of sketching based off of our conversation, preceded by a check-in to make sure you are 100% satisfied with the design. I will begin the actual ketubah design after the sketches are finalized and your text must be approved by your rabbi / wedding officiant,
5. Delivery Your ketubah can either be picked up from my studio (Brooklyn, NY) or it can be shipped via USPS (with tracking / insurance + signature required, unless waived) AND now you have yourselves a beautiful + rockin' original work of art to live happily-ever-after with you.
TIMELINE & BUDGET
Custom ketubot can take anywhere between 3-6 months depending upon the design process and response rate of officiant's approval of text, and calligrapher's schedule (if applicable).
Prices range between $1800 - $5000 depending on the intricacy of your ketubah design + materials.
**I ask for a 50% deposit before starting on the final ketubah and the rest to be paid at time of completion of ketubah or in payments, depending upon agreement at start of work.
Please don't hesitate to reach out with any questions or concerns you may have before placing your order.
I LOOK FORWARD TO WORKING WITH YOU! MAZAL TOV!