The Golden Branches ketubah is one of our most popular ketubah designs! The delicate leaf design is hand-painted in either gold or silver inks and the text is digitally printed with pigmented archival inks on Hahnemule German Etching paper. All materials comply with the highest archival standards, guaranteeing that your ketubah's beauty and brilliance will last a lifetime.
Add a personal touch to your ketubah with a custom text woven into the branches (within 36 characters) +$54. Please see the second photo for an example.
Square 20 x 20 inches - $648
Rectangle 16 x 20 inches - $648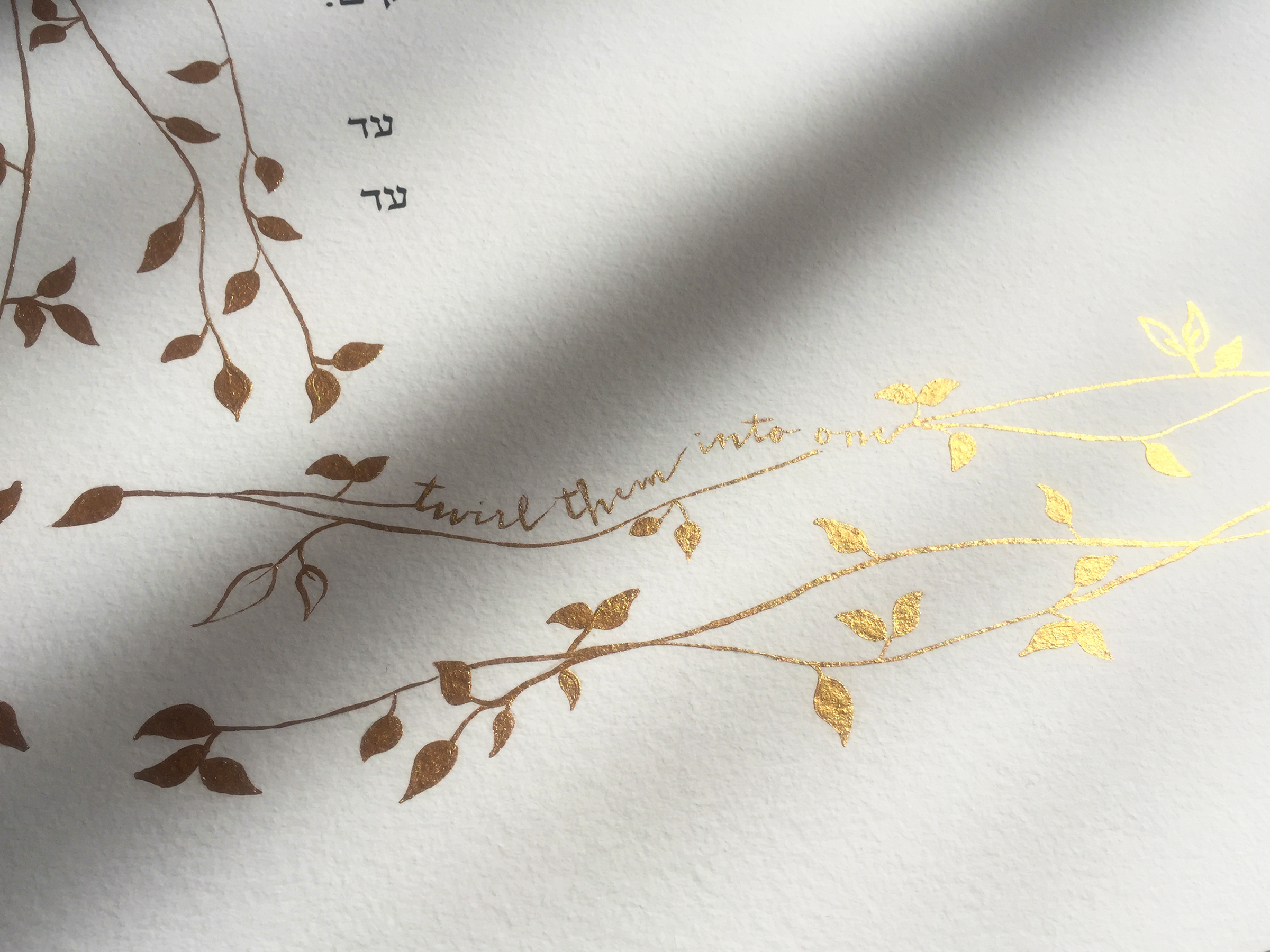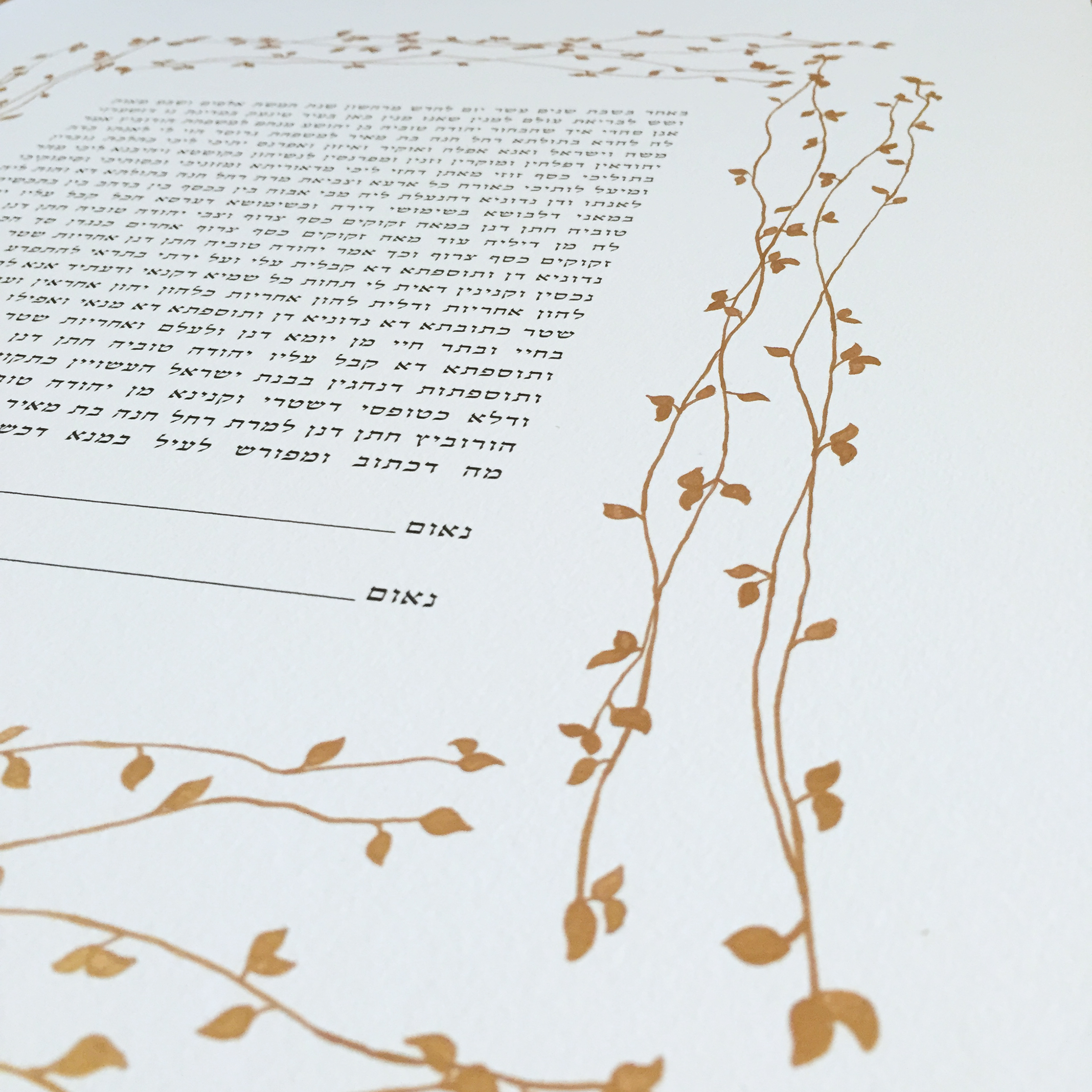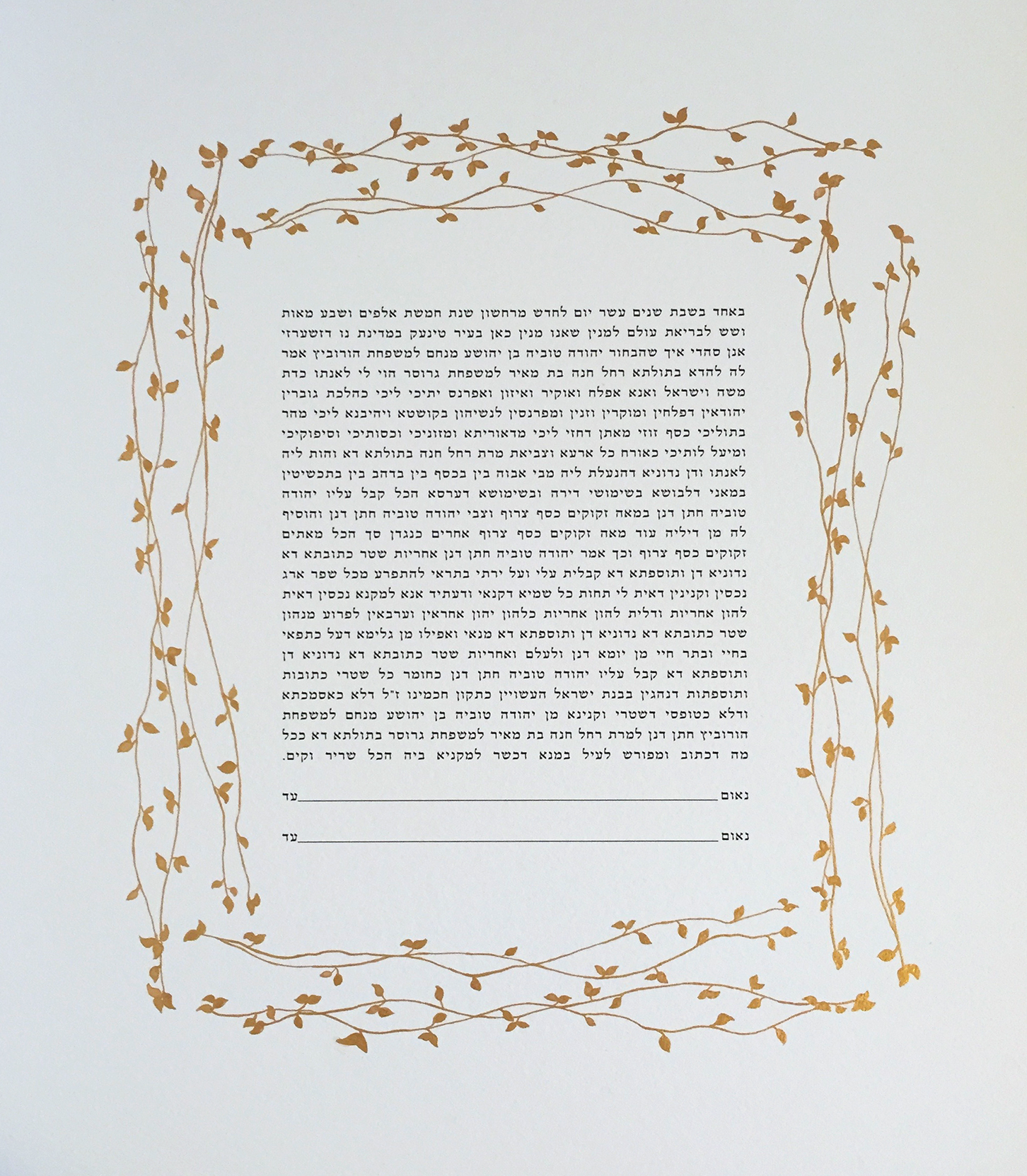 CHOOSING YOUR TEXT
You can select your text preference from the drop down menu provided in the order form. I offer the traditional Aramaic texts for Conservative and Orthodox ceremonies, with option to add English translation. While I do not provide texts for Reform / Interfaith / Gender Neutral / Same-sex / Secular ketubot on my website, I am more than happy to work with you to find the perfect text for your union! Custom text is always an option as well.
Don't hesitate to reach out if you have any questions about text options! (but the answer is yes, I can accomodate to whatever you need!)
*Text customization / personalization is included in price listed.
TURN-AROUND TIME
Please allow 6-8 weeks for your ketubah to be ready.
(This time frame includes the time needed for your Rabbi/officiant to approve the text. A delayed approval may extend the timeline, as ketubah will not be printed without an approved text.)
MAZAL TOV! I LOOK FORWARD TO WORKING WITH YOU!